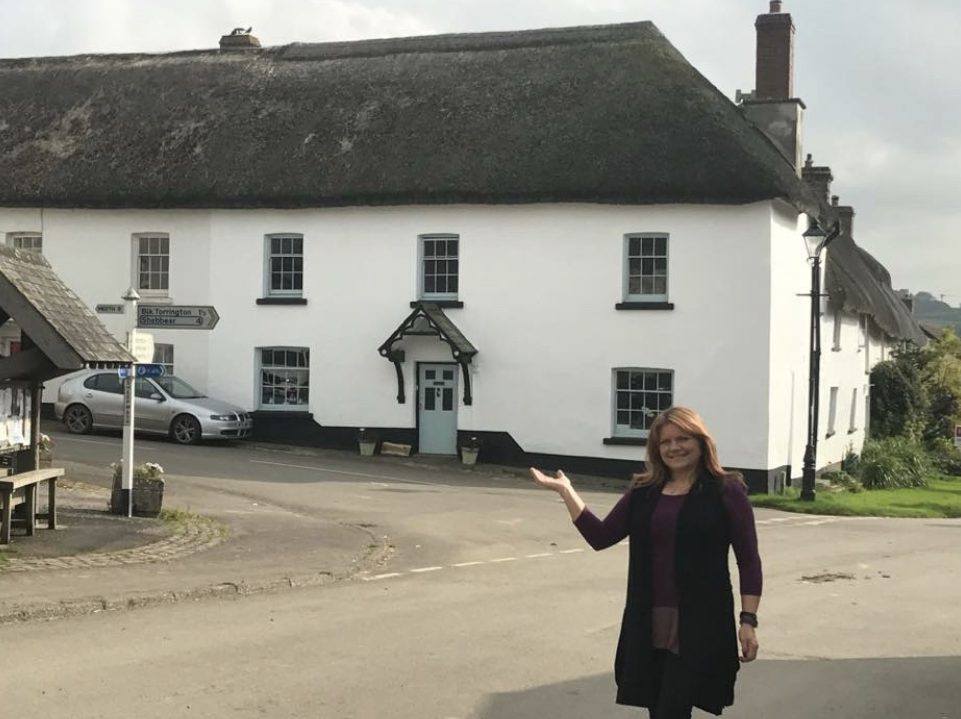 Whilst Retreats for You is perfect for the writer looking for the ideal retreat, we also offer outstanding hospitality for any non-writer guests.  Below, you can check out all of our rooms and the facilities each offers then initiate your stay by contacting us through the online enquiry form.
Please note: if your stay coincides with an event, there will be event prices. Visit our Themed Events page for more information about event dates – from specialist writing workshops to 'yoga for writers' weeks to occasional hobby retreats, we have several through the year.
Room facilities
writing desk and lamp • single or double bed • tea and coffee making facilities • white fluffy towels, robes and slippers • hairdryer • adjustable heating • strong WiFi with three broadband hubs throughout the property
Extras (included in the price)
massive fireplace with woodburner • mini home gym in new studio • 2 bathrooms, stocked with bubbles, scrubs, shampoos and lotions • laundry facility • wellies, jackets, fleeces and slankets to borrow  • piano • electronic massage chair plus specialist support cushions for writers, just ask • TV & Sky plus surge-protection plugs in each room • a friendly labrador for walks or doggy therapy • walled back garden • many different places to sit and write • library of books to borrow including 'how to write' section ; plus advice about self-publishing or media skills from Debbie in quiet moments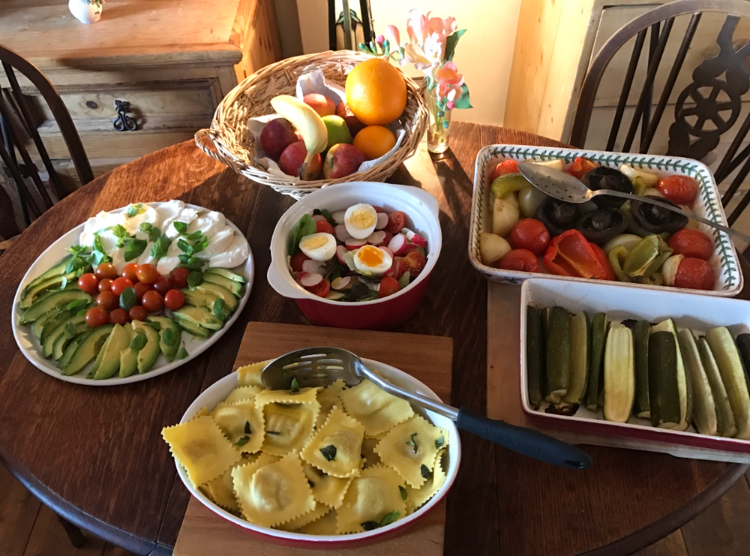 Three hearty home-cooked meals including option of cooked breakfast or made to your requirements plus home-made bread and yogurts • hot drinks and snacks available throughout the day • vegan, gluten-free, dairy-free accommodated – we stock many types of milk •'wine o'clock' around 6pm, and another glass with dinner, or soft drink – all included
Around the village
Sheepwash has a local village shop with small post office, (with bank limit cash withdrawals) and cash-back facility up to £25 • gastro pub • beautiful walks and local fishing (by licence) • local yoga studio • local therapists and massage by appointment • many local tourist attractions, National Trust properties and coastline just 35 mins drive away
The Sheepwash Chronicle is our local magazine with its own website for latest news about the village.
STOP PRESS! New for 2019 – en suite bedrooms. Martin Room (room 3) and Hewitt Room (room 5) both upstairs now have neat shower, loo and sink- fluffy towels and shower gel included; an extra £17pppn if you would like to book one of them for your stay; they go fast, so please send your request early. 2019 pricing
Barn bedroom, room 6, in the annexe
We also have a sixth bedroom which is a writing room that doubles up as a bedroom when needed. It is in the ancient Granary barn, across the courtyard from the main house. Here is the view looking back towards the main house from the edge of the barn – it is just a step and a hop away.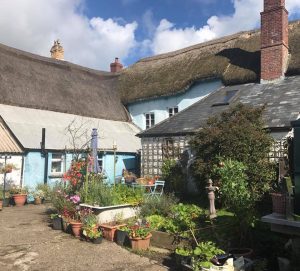 The little room in what used to be the granary barn has its own portaloo, and superb views across the distant hills. Ideal for people who love to be in absolute peace and quiet away from others, or just need to focus without any interruption. Comfy Single bed,  can be converted to a twin room. This is the view from your room across the distant hills.
This is the barn , looking back at it from the back garden.
This is the interior view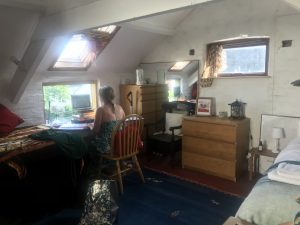 Please indicate if you would prefer the peace and quiet of this room. Please note you are welcome to take a tray with your buffet lunch or even your evening meal out to this room. Umbrella is provided in inclement weather.
Please read a customer testimonial entitled – Why Book The Barn Bedroom?