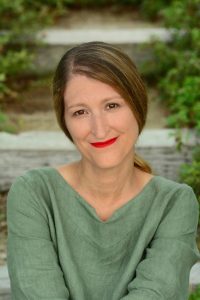 Update: As of 30th October, there are only two places left, and one of them has the option of being an ensuite bedroom (supplement applies), so please act quickly!
Julie's workshops are in high demand as she is one of the top mentors in the industry, and has helped many successful authors on their publishing journeys, So if you don't want to have to go on waitlist please snap up the remaining places as soon as you can!
The Master of Show Don't Tell, award-winning author Julie Cohen, returns to Retreats For You, January 26, four nights, Price £700 (book directly with Julie).
Julie will be filling this retreat with people who previously booked her workshop which was postponed from 2020. Contact her direct in case there is a space or a waitlist.
Julie is the top tutor in our regular lineup and her workshops are always sought after. This one will be running from a Wednesday and finishing on a Sunday.
NVM – it is vital anyone going should be double jabbed and as usual, we ask that guests take a negative test on the day you leave home to come to us. (Julie's request too.) For more info see her website or contact us and we will put you in touch with her.
Click this link for more information – includes tutorial, one-to-one, analysis of your work, and if needed optional ongoing help. Plus the usual full board including wine at dinner, own room, or if you prefer you can email us for more information on this and other future events info at retreatsforyou.co.uk
Julie is one of the best in the business, and helped the brilliant AJ Pearce get her book deal for charming debut novel Dear Mrs Bird, released as a lead launch with Picador. Who knows, the next time it may be you!
Find Julie's books on Amazon, including her best-selling novel, Together and her latest novel, Spirited.
Whether you're writing your first novel or your twentieth, Julie Cohen's guided retreat is time for you to write, reflect, and hone your novel to the best it can be. Julie will give individual feedback on each writer's work in the mornings; the afternoons are free for you to write, walk, or find inspiration in the beautiful countryside; evenings are time to share work and conversation in front of the fire. This residential retreat is ideal for those who want some time for a special project, and to take their writing to the next level.
Here are some of the comments from writers who have been on Julie's retreats:
I found my one-to-one with Julie really useful. I really like that she doesn't just say 'No, you can't do that' or pat people on the head and tell them it's brilliant. It feels like a genuine conversation about how to develop an idea.
I thought the retreat went really well and the venue, content and organisation were spot on. The balance of group talks and time to write was perfect.
I haven't met anyone who has been on any of Julie's courses and not been really thrilled and inspired, and, more often than not, more successful following it.
You feel quite cocooned and sort of protected and I think that's a bit of magic if people are needing to dig deep to fix their novels, or push on, or just find the wood from the trees.
It was really good to have a mix of people all writing completely different things, as it was very interesting to see what challenges their particular books and genres posed.