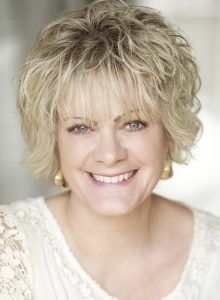 Postponed from 2021. Currently full. Contact Claire direct for info via clairedyer.com
We are delighted to be offering our first retreat for poets this year, with guided workshops, time for quiet writing and bespoke feedback. Having tried to book her previously, we are now absolutely over the moon to have secured your accomplished tutor – it will be led by published poet and author, Claire Dyer.
Therefore, whether you are an emerging poet looking to get published, or an established poet working on a collection, do get in touch as soon as possible.
The course will run for 4 nights from 14th March and more details will follow on application* but do let us know if you're interested as spaces are limited to 5.
Claire's two collections, Eleven Rooms (2013) and Intereference Effects (2016) are published by Two Rivers Press. A third collection is forthcoming in April 2021. Her poems have appeared on the BBC, been published by The Woodland Trust and in many journals. She curates Reading's longest-running poetry platform, Poets' Cafe, teaches Creative Writing, and runs an editorial and critiquing service, Fresh Eyes. Her novels are published by Quercus and The Dome Press.
Trust and The Horse by Claire Dyer
Always it is by bridges that we live, Philip Larkin

One day I will ride to the poem on horseback.
The poem will be far away, built
from the spaces between lines and wires,
from words made with the voices of birds.
My horse will sway, his coat
dusty with heat and the company of flies;
his head will nod with a wisdom and rhythm
that's hypnotic, powerful, blind. The bridge
we'll cross will be of hope and oak,
echoes and orphans will live in the shadows beneath.
And below us will be water and sometimes sand.
And below us will sometimes be sky.
What I fear is trust, but my horse will step surely
in the daylight and the nightlight.
My horse will step to the pop of fish breath
and the shudder of shorelines.
My horse will step through blue air.
My horse and I will step together,
will measure our footfalls
in millions and in small numbers.
Trust and The Horse won The Charles Causley competition in 2015
Itinerary:
Monday
Arrive lunchtime
Introductions & welcome
Introductory workshop & planning of one-to-ones
Tuesday
Morning workshop on choosing the right form for your poem
Lunch
Afternoon – individual writing, one-to-ones
Evening – feedback session
Wednesday
Morning workshop on craft, eg. line breaks, enjambment, punctuation, word choice, etc.
Lunch
Afternoon – individual writing, one-to-ones
Evening – feedback session
Thursday
Morning workshop on beginnings & endings, eg. where should your poem start and end?
Lunch
Afternoon – individual writing, one-to-ones
Evening – group reading
Friday
Morning workshop on getting your poems published
Lunch
Departure
All the usual treats are included as well as full board, no chores, wine at supper and afternoon tea/coffee/cake.
Retreats For You is a 17th century thatched house in a picturesque North Devon village, with beautiful countryside walks and Daisy the friendly Labrador for doggy therapy. There is a mini home gym, a delightful summer house in the garden, excellent broadband, and pretty courtyard. Your own room (or ensuite, optional extra – first come first served) is equipped with filtered water jug, tea and coffee making facilities, writing desk and lamp, fluffy dressing gowns and towels, slippers, sleep spray, crisp white Egyptian cotton bedding and really comfortable mattresses. One is a Sealy Posturepedic! All have memory foam.
The quaint village of Sheepwash is in between Bideford and Okehampton and reached by car (there is ample parking) or taxi from Exeter Saint Davids station.
Our regular retreats are from £98pppn if you want to 'just write'.
This is our first poetry writing retreat and already generating lots of interest so please book early. A deposit of £125 is payable now, with the balance due a month before the retreat when we will invoice you and be in touch with more information.
The total cost for the retreat, full board including wine at supper is £605 per delegate (£88 supplement en suite room – first come first served.)
In the first instance contact us here at info @retreatsforyou.co.uk for details.
Or text 07949 052208
*Please submit three of your poems with your application.
—
For more about Claire please go here!
Claire Dyer
www.clairedyer.com
Twitter: @ClaireDyer1 / @Poets_Cafe
Facebook: Claire Dyer – Author
Instagram: clairedyerwriter