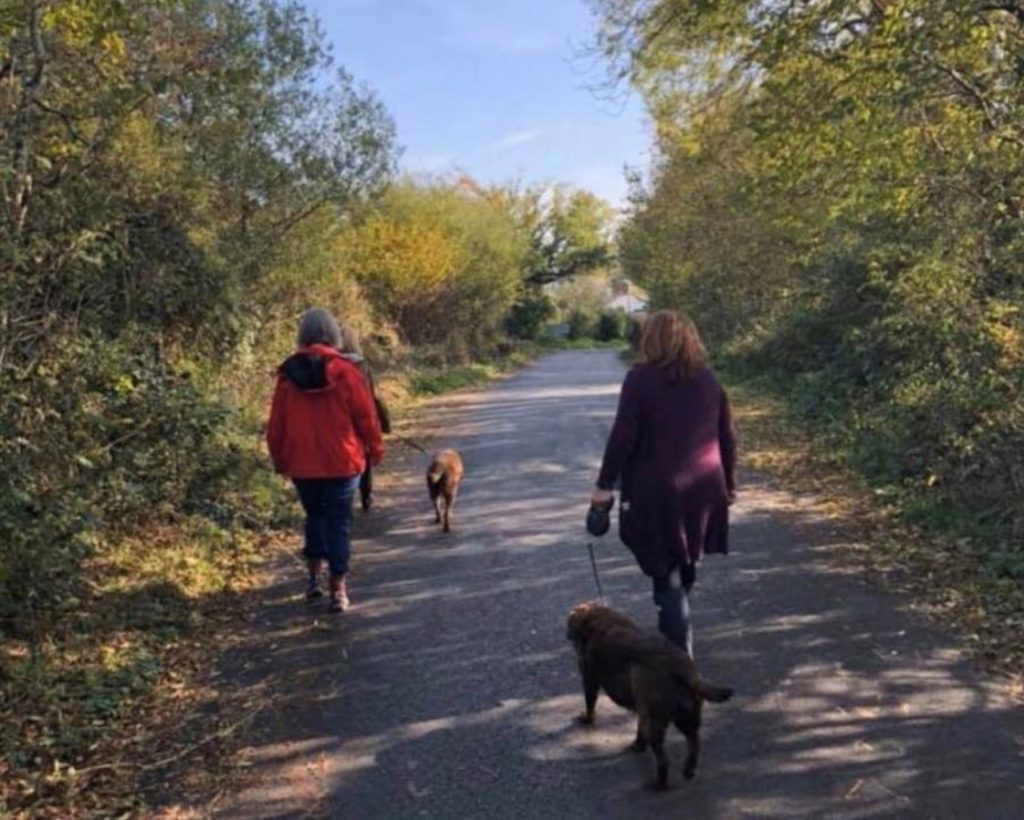 Hi everyone!

First, before the preamble, it's not too late to join our Ask An Agent writing retreat, Feb 20th (four nights), where you can get not one but TWO one-to-ones with fab London agents, and discuss your work, plus ask them lots of questions on our all day session on Saturday 22nd Feb, info below.

Apologies for no newsletter since July. Had a few tech problems but here we are and here we go…

My fifth novel will definitely be finished this year. (She says. Been working on it for five years. Can you beat me for procrastination?) Running a retreat would be a good idea, I thought, since I write very well at retreats. It would help me get the novel done, I thought… Wrong! (For obvious reasons.) Looks like I need a course to help get your writing done like this one from Hay House. OR this one to write a novel in six months from our pal Charlie at Urban Writers, offering a scholarship comp for one of their super online courses. OR perhaps watch some of the many excellent 'how to' videos online like this one on Character Creation from top script doctor and plot specialist Robert McKee. OR just go on a writing retreat…. Funny that. So I have booked once again for Chez Castillon (like Retreats for You, only next to the Dordogne in France!) with Rowan Coleman, at the beginning of May. Can't wait. Then I get to escape, become a guest and write instead of running this retreat in Devon, and looking after wonderful guests whilst they write.

Knowing how well many of our alumni have done over the last three years since I took over from Deb, and originally Bob, it makes it all worthwhile, and I'm glad to at least offer the same opportunity to others here in picturesque North Devon, no chores, no planes, no extra cost. So here are some upcoming highlights and below is the latest list of dates available for this year.
Stop press…'Just Write' retreats still only £98 per person per night if you book now, for dates this summer.

BTW, the complete diary for the year so far is at the bottom so spin down. More detail about the workshops and events is here:

See below for an interview with Rebecca Horsfall, our super tutor and editor who is taking her second Develop Your Novel workshop week April 20th (five nights £645). She sold out last May and got rave reviews, so it's a pleasure to have Rebecca back again.
Congratulations to Julie Cohen for being chosen for so many book awards this year, and for this incredible news about her film deal for 'The Two Lives of Louis and Louise'. Julie will soon be opening bookings (or waitlist, as they always go fast) for her annual retreat here, mid November, hit 'reply' to this email to find out more & to go on the waitlist. Meanwhile go here for Julie's writing diary.
Alison May's two 2020 retreats here in summer and autumn have already been very busy but may have a couple more places left for the October dates. Go here to her page to enquire, but find out more about the lovely talented lady, chair of the Romantic Novelists Association and the one with the most ridiculous laugh in the industry on this interview with Alison May – and watch out for some secrets from Alison in a newsletter coming soon. We love her retreats, and students love her sense of fun and witticisms round the dinner table too.
ASK AN AGENT RETREAT – mid Feb

LAST PLACES LEFT. We are delighted to offer a few more places on our four night writers retreat from Thursday Feb 20th. Top London agents Hattie Grunewald from the Blair Partnership and Zoe Plant from the Bent Agency are coming down all day on the Saturday. You will each get a one-to-one with both Hattie and Zoe, discussing not only your current book, but who you think you might contact to find an agent. There's a chat with Hattie here, on the RNA website.

Go HERE ASAP to book your place, on the  Ask an Agent 2020 Retreats for You retreat and enquire about joining us for just the day/one night. You can just come and meet them and ask questions, or you can email your 3,000 words, covering letter and synopsis – WHATEVER STAGE you are at – for info about how to change it, in order for it to be more likely to get an agent. Don't be shy – I know of several people who said they are not 'ready' yet… but come anyway, since we only do one of these a year and there is a last minute place due to a postponement (a guests' grandbaby coming early). OR if you know of someone who might be interested do tell them about it!

BTW apologies if you missed this one going up as it sold out very quickly, but do follow our social media on a regular basis, especially Facebook, where you will see many of our updates first.
SHORTER RETREAT IMMINENT. We have one of our regular 'Just Write' weeks coming up from February 17th. One place is left in the house, but apply swiftly, as you can come for either two nights or three nights; or stay in an ensuite room in the lovely Gastro pub opposite, spending all day with us including mealtimes – and stay in Sheepwash for four nights. Arrive Monday 17th Feb 1pm ish in time for lunch, leave lunchtime on day of departure too. Details here.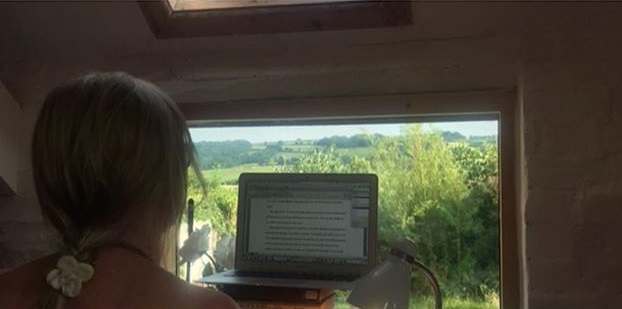 Just Write weeks, most months. You can just come and write, tuck yourself away, and NO CHORES or helping out whatsoever. All meals provided, wine at supper, roaring fire and hot water bottle in colder months, or summer house; mini home gym; wonderful home-cooked food and afternoon tea/coffee/cake all included. From just £98 PPPN.

See dates below but basically most months there will be one or two retreats on offer. Ask if you don't see the date you want.

Yoga weeks

There will be three this year – do ask! A Just Write week but with a super stretch yoga (ie easy) class each afternoon. Just £107pppn.

March 23rd – 27th
June 1st – 5th
July 13th – 17th
Self-service breakfast.

Don't be put off thinking you must get up every morning for breakfast at a specific time, go socialise and put on your game face, when your head is in your book and you really wish you could just stay where you are. We were talking during our January retreat about how well change to breakfasts has gone. Our self-service breakfasts suit early birds and night owls both.

Our breakfast cupboard is full of lovely goodies for you to choose from, cereals, peanut butter, marmite, protein powder, all kinds of mixed teas, condiments and conserves. We do gluten-free. We do dairy-free.
Fruit, yoghurt, orange juice and freshly baked bread are all available, even the boiled egg steamer machine is also available for people who love an egg in the morning. You just need to please yourself. Whether you get up before the crack of dawn, go for your jog, make yourself a quick bite to eat then get cracking on the novel. Or work till the early hours in your cosy room at your own pace, and sleep till 11am. Self service breakfast means there's always something on offer at the time you want.

Same thing goes for cheese and crackers, And home-made cakes. (We found that cooked breakfasts were not worth making but if anybody wanted specifically to have a bit of bacon or sausage, that can be arranged, just ask, for a small supplement.)

Catering for groups. If you have a group of more than six you can definitely ask about it, we can accommodate up to 10 around the same dining table and they take our overspill into the gastro pub opposite in the lovely Sheepwash Square.
 
Tutor in need of a venue? If you are a tutor or you know a tutor who might want to come away with a group of people, they just need to bring a minimum of five, please get them to ask us about how it works.
 
Poetry Week debut – August.
We have the utter pleasure of announcing our first ever poetry week with talented author and poet Claire Dyer. Go here for Poetry Retreat info on our website to find out more, including the itinerary. Very exciting and already has bookings so don't delay to find out more.
 
Please note our just write weeks are for any mixed genre, PhD writers students on a deadline, reports, etc. Guests talk about amazing results when they come to us. Focus on you, no chores, get loads written.
 
The record so far is 24,000 words or 32,000 words. When you can tuck yourself away and there is no interruption, it's amazing how much you can get done. We think nothing of a guest asking for a tray with their dinner to be brought to them in their room.
You can even sit in a chair in your room and use our Cubii chair strider which Debbie bought so that people who are sitting down a lot can still get some exercise. Plus of course we have seven pieces of equipment in our mini home gym out in the studio where you can also find a 55" TV and good broadband, plus SKY TV. The mini home gym now has a power plate with arm cords as well as the usual weights, elliptical strider/cross-trainer, oblique stepper, hula hoop, rebounder trampoline, ab device, and Pilates reformer and hip and thigh trainer. And yoga mats!

Comfortable cushions and massage devices

Worried about getting numb bum? We specialise in making your room comfortable. Not only do your chairs all have padding and ample cushions. Ask about our portable massage devices which you can plug-in in your room whilst you write and they will give your back or shoulders a good pounding. Or about the plentiful seat comforts, like memory foam cushions, support cushions, anti-Pressure-point cushions et cetera.

NB if you book the TV room/John Slee room it's the only room with a TV/DVD player built-in. Great broadband throughout the house but particularly in that room. Plus our famous massage chair!

Doggy Therapy Daisy the dog is still with us and loves to play and be walked. Don't worry about bringing your doggie (there are some wicked doggy daycare near us if you want Him or her nearby) but maybe Daisy the flabrador… I mean labrador… can fulfil your need for canine company.
Share. Come with a writing friend, & share a room: £65 per night for the second person in the same room, we recommend it being an ensuite.

Ensuite bedrooms. Our two ensuite bedrooms always get booked up first! Just £22 extra per night to guarantee your own ensuite shower room. We have plans to create more for you throughout the next year, there may be a third one when we convert the studio for Debbie's accommodation and her upstairs room becomes an en suite.
 
Anyway, let us know if there's any genre you would like to do a workshop on, let us know if you are publishing anything and would like a mention.

Deposits guarantee you a place here, pay by bank transfer, PayPal, etc. From just £75 – £125 deposit depending on the room. We email you details as soon as you enquire. YOU CAN ENQUIRE BY JUST PRESSING 'REPLY' ON THIS EMAIL.

Looking forward to welcoming you to our cosy home from home here in picturesque North Devon.

Best wishes
 
Debbie Flint and team
01409 231252

Please note I only send out these emails less than half a dozen times a year. To keep up with updates please look at our blog page on our website here, or, better still, follow us on social media Facebook, Twitter, Instagram @RetreatsForYou.
Itinerary/schedule 2020

FEBRUARY
Feb 17th – Just Write retreat, 2 or 3 nights (4 is possible) – couple of places left
Feb 20-23rd, 3 nights, Ask an Agent retreat; one to one sessions on the Saturday, plus in depth Q&As. Couple of places left

MARCH
March 23rd – a four OR six night Just Write With Yoga retreat.

APRIL
April 6th – 10th – Just Write retreat – some places already gone
April 20th – five night Develop Your Novel Retreat with Rebecca Horsfall – many already gone

MAY
May 18th – four or six night Just Write retreat – pls ask for info
(May 25th we have a block booking – not available)

JUNE
June 1st – Just Write with Yoga retreat
June 15th – Alison May Novel Workshop – SOLD OUT

JULY
6th, 27th – weeks are available for block bookings or Just Write guests
13th Just Write with Yoga week

AUGUST
3rd – four night POETRY retreat
10th, 24th weeks are available for block bookings or Just Write guests

SEPTEMBER
7th – BLOCK BOOKING – SOLD OUT (Wendy Kirk's week)
21st – Just Write Week

OCTOBER
5th – Alison May Workshop – may be sold out, pls ask
26th October – available for block bookings or Just Write guests

NOVEMBER
TBC Julie Cohen's workshop week – always sell out – get on waitlist early.
We generally close over Xmas and New Year. But do enquire about self-catering house rental just in case.
 
PLEASE ALSO ENQUIRE ABOUT ANY OTHER TYPE OF RETREAT YOU MIGHT LIKE TO GO ON – YOU NEVER KNOW WHAT WE MAY BE ABLE TO ARRANGE!

[email protected]
07949052208
Debbie and team


Q&A WITH WRITING-WORKSHOP TUTOR REBECCA HORSFALL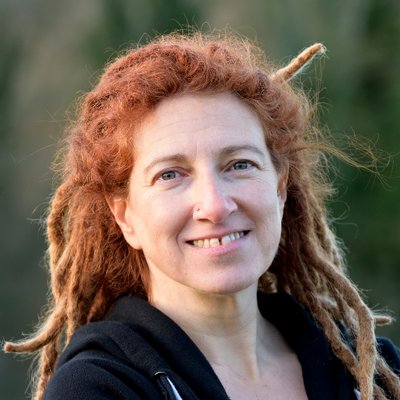 Our lovely regular tutor was a hit with last year's sell- workshop week in May. We are delighted she is back – this time with a rare FIVE night retreat – from 20th April 2020, 'Develop Your Novel.' Here, she tells more about herself and her loves…


What do you enjoy most about being a writing tutor?
 
It's just such good fun getting stuck into the task of untangling what's going on in any given novel – and I love working with writers; they are invariably fantastic people: intelligent, imaginative. Novel-writing is such a technical skill, but it's also an art and it is a wonderful privilege to work with people's artistic creations, helping them with the technical side. I love that every novel is so different, and every solution to how to make it work is new; so the writer and I are exploring this unknown territory together. And, of course, I love seeing writers I've worked with go on to be published and achieve success.
 
How did you get into it?
 
After my first novel was published I was contacted by Harry Bingham who had just set up the online literary consultancy Jericho Writers. He asked me to become an editor, which meant I would be reading new writers' manuscripts and writing detailed analysis of what worked and what didn't. I tried it and found not only that I was good at it but that I also loved doing it. Writing is a solitary affair and it put me in touch with other writers, talking about what we love doing best. After working with around 150 authors I started lecturing and running courses for Jericho and other organisations. I have always enjoyed teaching so it was a natural progression.
 
What have you written before yourself and what do you enjoy reading most?
 
I started out as the script supervisor for a West End theatre company, editing scripts and assessing manuscript submissions. I also ghost-wrote a number of productions. My first novel, Dancing on Thorns, took me ten years to write, partly because it's a vast epic but mostly because I needed time to develop the technical skills and maturity as a writer for the novel to be good enough for publication. I was lucky enough for it to become a bestseller. Since then I've been writing further character-driven fiction and I've just started work on a series of crime novels. As a reader, I have always enjoyed the classics: the great works of character fiction. I tend to read more modern character-led fiction these days but I'm still a sucker for a great story.
 
What is your approach to tutoring writers?
 
Well, it's two-pronged, really. Firstly, it's about identifying what isn't working technically in their writing and finding the right way to explain that so it makes sense to them. When I say "technically" I mean the principles of storytelling, plotting, characterisation, prose style, pacing, structure and so on: all the elements that make a novel enjoyable for the reader. The other aspect of tutoring is finding out where people are, personally, with their writing, and nurturing their creativity and confidence, or simply just helping them explore their novel in more depth. We all know that writing fiction is a complicated, difficult journey. Tutoring writers is about empathy, in the same way that a novelist communicating with the reader is about empathy.

Tell us a little about your workshop taking place in April.
 
Having this longer-than-usual workshop – four full days as well as the Monday evening – is great because it really gives us time to work on both these aspects of writing. We'll start each day with relaxed tutored sessions in the sitting-room. I'm planning to explore two of the most vital elements of fiction-writing that are all too often neglected. These are the basic idea for the novel, and also the beginning of the novel. Identifying and strengthening our novel's concept can give it the edge that means the difference between being published or not, as does getting the beginning right. After that we'll look at more general technical skills and then, on the last full day, explore how we develop a unique, mature voice as writers.
 
What's so good about the space and format of workshops at the retreat is that there is time for me to get to grips with each writer's projects and goals, and to spend substantial time doing individual in-depth work with them. And the workshop is long enough for us to have follow-up sessions throughout the week as things progress. There's also plenty of time for the group to work together or gather to share their writing if they want to. I tutor a number of very different courses and workshops throughout the year and I have to say this is the one I'm really excited about.